Corporate and Special Events
Experience the birthday of a lifetime! We host basketball birthday parties filled with an exciting gaming experience and innovative technology. Play competitive games and make your milestone birthday a memorable event.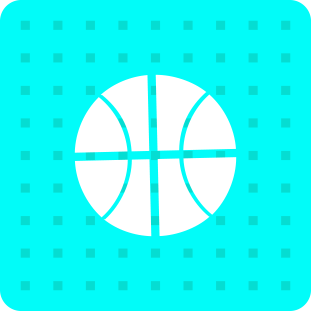 non-members
Basic Package:
$35 per Person
Shoot 360 games on the shooting cages and skills unites - 1 hour
E-vites and thank you
Up to 10 guests
For each guest above 10, add 25 per guest
Gold package:
$40 per Person
Up to 10 guests
Includes basic package plus 2 slices of pizza per guest and beverage (juice or soft drinks) includes paper plates/cups -
30 minutes on a decorated table.
For guests above 10, add 30 per guest
Platinum Package: $45 per person (up to 10)
Includes the gold package
Party favors
Balloons
Photo collage of the entire event
For guests above 10, add 35 per guest.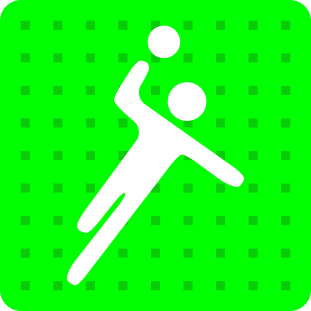 Shoot 360 Members
Same packages for non members
Basic package: $30 per person
Gold Package: $35 per person
Platinum Package: $40 per person
Let us take care of the planning and enjoy the birthday party experience!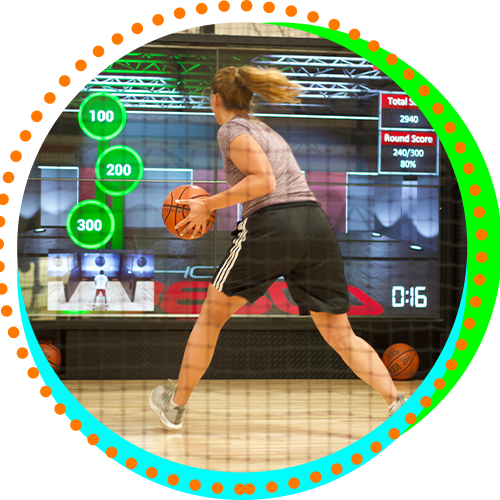 The Gaming Experience
Step into our shooting cages for an interactive, exciting, and competitive gaming experience. Choose to compete individually or as a team from our various shooting game options. Compete to see who has the best shooting skills in your group.
🏀SHOOTING
🏀COMPETE
🏀SKILL COURTS
Play live against other teams to see which team has the best shooters! Hit money balls, go on hot streaks, and earn the highest score for victory!
How fast is your reaction time? Can you smash more targets than your opponent? Put your passing skills to the test to see who comes out on top!
Our tech-filled skill courts allow you to experience a life-sized 3-D gaming environment. Engage in friendly competition in a way only found at Shoot 360.
Innovative Sports X Shoot 360 provides the perfect environment to compete and socialize in a unique way. Compete in our various shooting and passing games that welcome all skill levels
.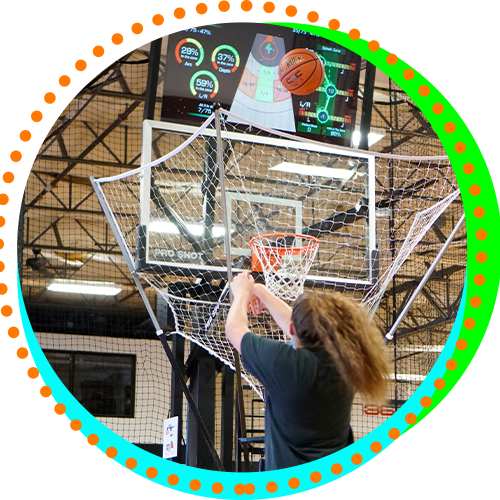 The Meeting Space
Innovative Sports X Shoot 360's facility provides you with an exciting and dynamic way to conduct your next corporate event. From access to a conference room, skill courts, and full-court, you have the opportunity to tailor your event to the exact spaces you need. Catering and parking options available.
Operate on the gym floor court beside our tech-filled gym with direct access to the courts.
Our NBA-Tech-themed skill courts offer a large area for not only fun games and activities but also space for showcases, meetings, and much more.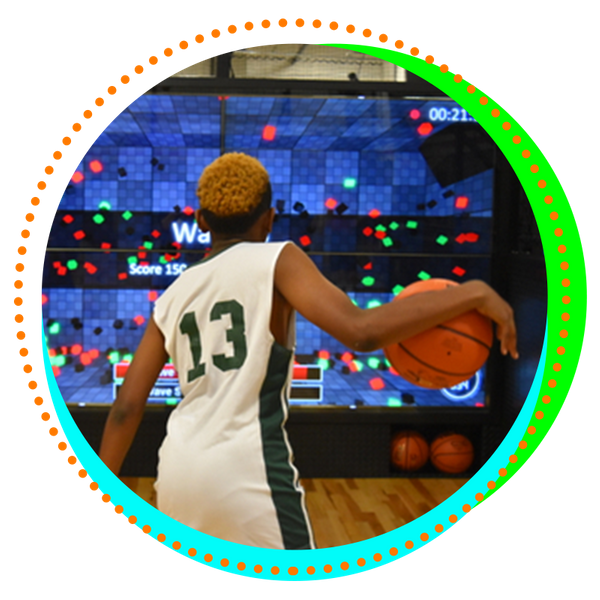 Why Shoot360?
Here are several ways you can take advantage of Shoot 360's corporate experience:
Team building and bonding celebrating company milestones
Healthy and fun competitions among departments/divisions
Hosting national or regional sales meetings
New product launches and demos to your customers
Customer loyalty programs
Staff appreciation and entertainment company holiday parties
Charity events
And much more ...
Company events at Shoot 360 provide you with an exciting and unique team-oriented environment. This is a great opportunity for bonding with each other outside of the office. There is fun to be had for everyone at Shoot 360 with our engaging team challenges, catering options, and social atmosphere.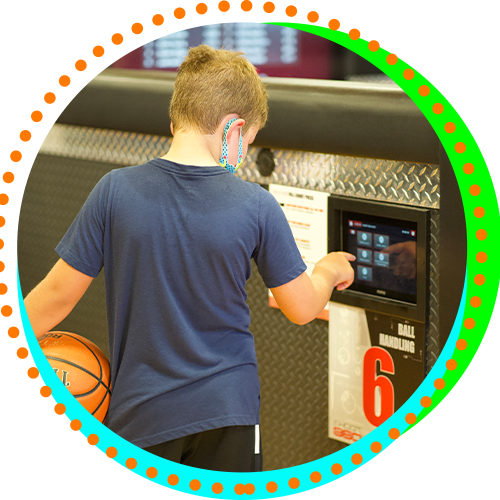 Events Pricing
EVENTS INCLUDE:
Exclusive access to the Shoot 360 facility
Multiplayer gaming with our innovative and interactive technology
Access to all of our high tech shooting cages and skill courts
Full-court access for games and skills competitions
PRICING OPTIONS:
Groups of 30 or less: $1,200
Per hour before 3:00PM :$1,500
Per hour 3:00PM and after
Above 30 people, cost is $40 per person