Celebrate Summer With Us!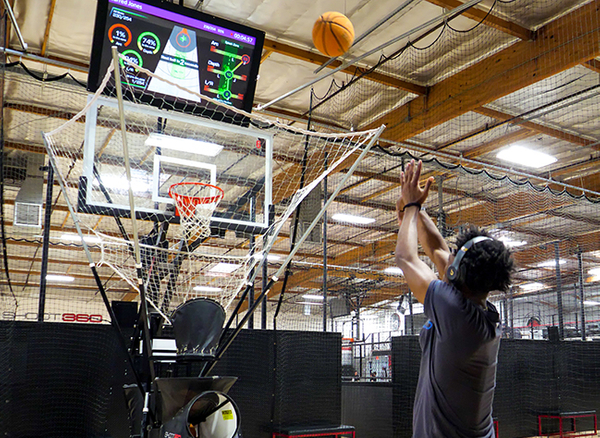 Innovative Sports
When the weather gets warm, all you want to do is go outside and enjoy it — especially if you are a sports fan. Here at Innovative Sports in Chantilly, we are right there with you! Our innovative basketball sports training facility has been busy planning exciting personal training, summer camps, and other events just for you. Visit our website, or call us to learn more!
"Success is no accident. It is hard work, perseverance, learning, studying, sacrifice, and most of all, love of what you are doing or learning to do."
Pele

Each sport comes with its own set of challenges. Basketball is not different. While the old adage "practice makes perfect" is most definitely in play (pardon the pun), having individualized sports training can help.
Innovative Sports is proud to offer you our basketball personal training sessions that are completely customized to you. We focus on the skills that need strengthening, as well as the fundamentals, so that you continue to improve your game as a sports athlete. We use state-of-the-art technology along with our experienced and knowledgeable basketball trainers to hone your craft. It still takes hard work, but with consistent effort and training, you'll see improvements by leaps and bounds. Reach out to us to learn more today!

For most kids, the summers are about a break from school. They are also about cool summer camps that you have the time to do. Here at Innovative Sports in Chantilly, we offer the best basketball summer camps around. Not only will you have a chance to work with our professional basketball trainers, but you'll also have a lot of fun doing so. With summer camps, you'll have a chance to play lots of scrimmages against others and put your sports skills to the test. We promise you a roaring good time, while improving your game. Learn more by visiting our website today!
Check Us Out Today
As you can tell, we are super passionate about basketball. Our sports trainers have a love for the game that they truly enjoy passing on to others. It brings us joy to see you improve and to help you develop into a well-rounded athlete. We take a data-driven approach that allows for real-time adjustments that truly can't be undervalued. From passing to shooting, we perform thorough analyses and constantly reassess when needed.
We invite you to check out our memberships and our program pricing and to contact a team member to get started today!